Towards Understanding the Role of Microstructured Edible Scaffolds for Cultured Meat Production.
Cultured meat is an emerging technology to produce edible muscles using animal cells, scaffolds, and bioreactors, avoiding the slaughter of farmed animals. In this work, an edible scaffold (film) with parallel microchannels formulated with marine biopolymers was made. The effect of parallel microchannels on the behavior of muscle cells and gene expression involved in fusion and myogenesis were assessed.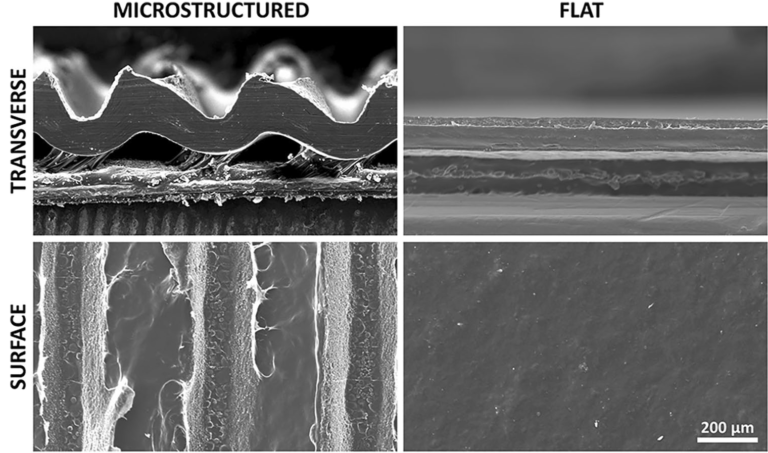 Nanostructured electrochemical sensor applied to the electrocoagulation of arsenite in WWTP effluent.
A sensitive electroanalytical method for the determination of arsenite, based on a heterostructure of aminated multiwalled carbon nanotubes and gold nanoparticles, was applied in an electrocoagulation (EC) treatment for the elimination of arsenite.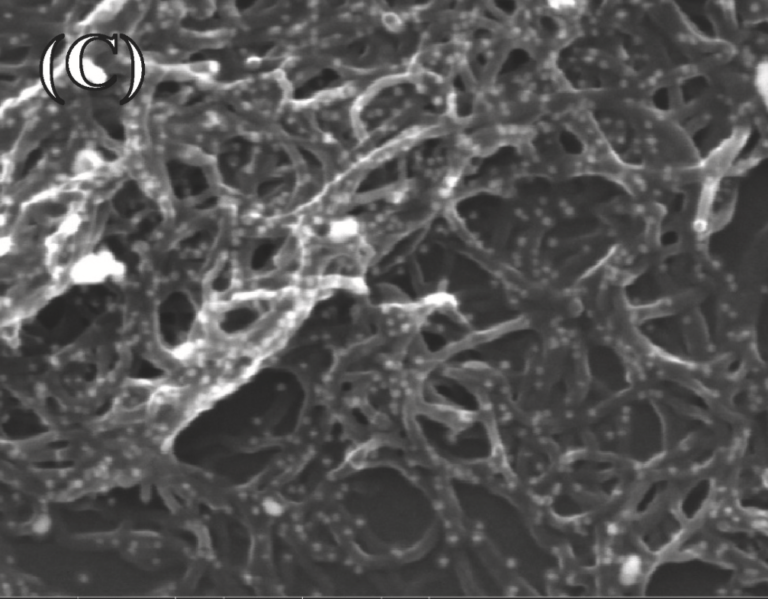 Expression of Hv1 proton channels in myeloid-derived suppressor cells (MDSC) and its potential role in T cell regulation.
The immunosuppression by MDSC is conditional to their ability to decrease the proton concentration elevated by the NOX2 activity, rendering Hv1 a potential drug target for cancer treatment.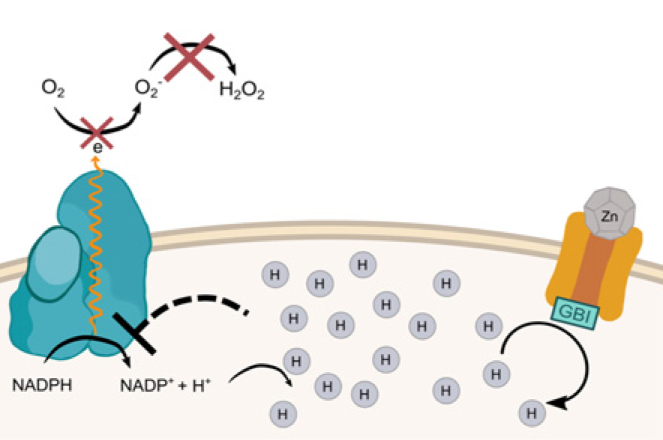 Spider Toxin SNX-482 Gating Modifier Spontaneously Partitions in the Membrane Guided by Electrostatic Interactions.
Spider toxin SNX-482 is a cysteine-rich peptide that interferes with calcium channel activity by binding to voltage-sensing domains of the CaV2.3 subtype.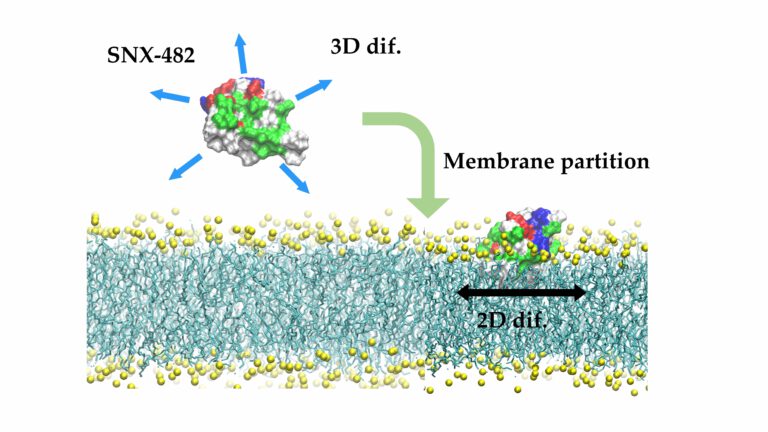 Mechanism of voltage sensing in Ca2+- and voltage-activated K+ (BK) channels.
In neurosecretion, allosteric communication between voltage sensors and Ca2+ binding in BK channels is crucially involved in damping excitatory stimuli. Nevertheless, the voltage-sensing mechanism of BK channels is still under debate.
On the effects of induced polarizability at the water–graphene interface via classical charge-on-spring models.
In this work, we have systematically studied, via molecular dynamics, two polarizable graphene models, denominated CCCP and CCCPD, employing the charge-on-spring model of the GROMOS forcefield, both being compatible with the polarizable water models COS/G2 and COS/D2, respectively
Optimization of N-PERT Solar Cell under Atacama Desert Solar Spectrum
In this work, we determined geometrical and doping parameters to optimize the power of an n-type bifacial passivated emitter and rear totally diffused solar cell (n-PERT).
Aquaporin Gating: A New Twist to Unravel Permeation through Water Channels.
The study of AQPs in their native membrane or overexpressed in heterologous systems have experimentally demonstrated that water membrane permeability can be reversibly modified in response to specific modulators.